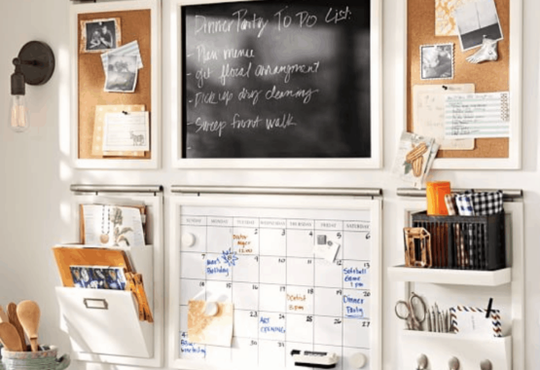 7. Create A Command Center
Having a place where everyone can keep up with schedules, appointments, shopping, and other obligations is very helpful in keeping the whole family organized. Create an area where everyone can commonly stay on track together.
8. Try to Put Things Away Immediately
Things easily pile up when you "dump" and plan to put away "later." Practice putting things away right at the moment you finish with them, this will seriously decrease clutter. I also love the 5-minute rule which is, if something takes 5 minutes or less, do it then and don't wait for later. This saves a lot of time and overwhelms in the long run.
9. Create Daily, Weekly, And Monthly Schedules for Cleaning
Organize your cleaning schedule. It's draining to have a single "cleaning day" where you clean everything all at once. Evenly distribute tasks, so for example, dishwashing could be done daily; while vacuuming could be scheduled weekly and cleaning the windows done monthly.